2023-03-03 08:46:00
2023-03-03 08:46:00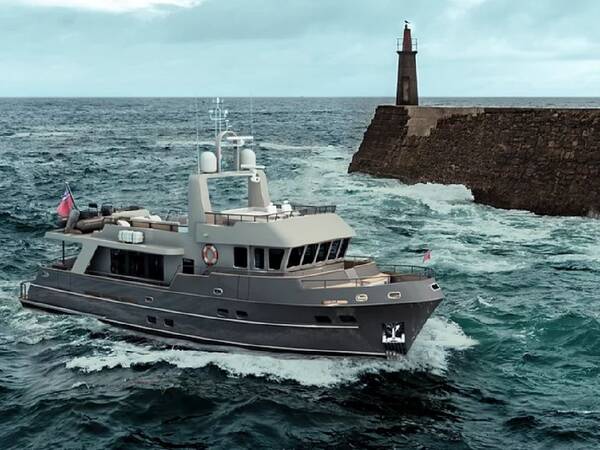 March 3, 2023
Altena Doggersbank 67' Offshore steps closer to completion
---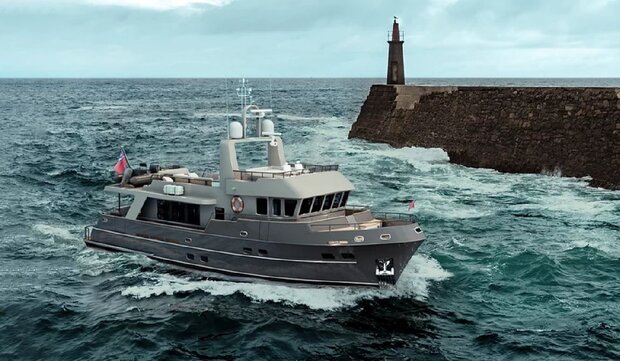 In March of 2022 Altena Yachting delivered the Doggersbank 66'. During that delivery, preparations were already underway for the new Doggersbank 67' Offshore. In May 2022, the build has started.
The whole ship has been redeveloped by Vripack in cooperation with Altena. Because of this redevelopment the complete building process has been restructured and improved. The new 67' is 20.62 meters in length, 5.65 meters wide and has a draft of 1.70 meters. The two main engines will be John Deere 6068SFM85. The new Doggersbank is provided with a bulb stem and bilge keels. Some additions that did not feature on the shorter 66' Doggersbank. The time spent on building the hull of the new 67' Doggersbank is estimated to be at around 8 months. Altena constructed the steel hull themselves at their yard in Raamsdonksveer, the Netherlands.
Altena outsourced the aluminum structure to Habbeké Shipyad in Hoorn, the Netherlands. The structure has been united with the hull in February 2023 at the Altena yard. Altena got assisted with this hoist job by van Riel.
At this moment, the priming of the structure is completed. The outside of the hull is being steel sprayed in the coming weeks. Also, the inside of the hull is being steel sprayed up to the waterline. When that job is done the hull is getting a layer of primer. During the rest of March and the start of April 2023 the carpenting and technical integration of the ship will commence.
To Be Continued...