2021-09-23 11:57:00
2021-09-23 11:57:00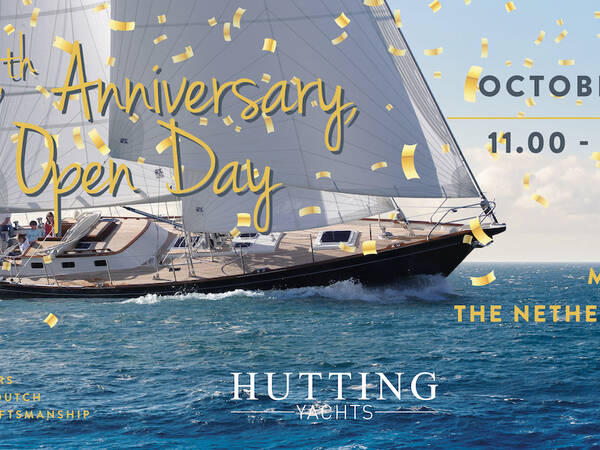 September 23, 2021
Open day & 46th anniversary Hutting Yachts
---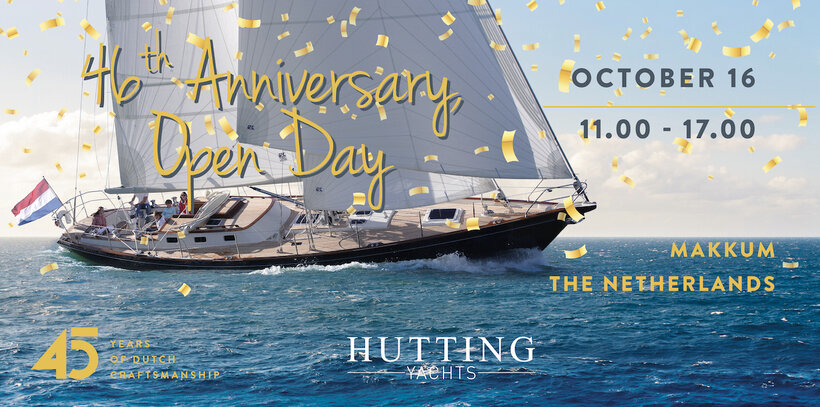 In addition to their 46th anniversary, Aluminium Yacht builder; Hutting Yachts, is organising an Open Day on the 16th of October 2021. A day for sailors, by sailors. This day will be all about sharing knowledge and becoming inspired through informative lectures (in English and Dutch), the opportunity to view several Hutting Yachts and by meeting fellow sailing enthusiasts.
Open viewings of the Yard and Yachts (incl. brokerage yachts)
The yard will be open for viewings as well as multiple Hutting Sailing Yachts of which the well-known Explorer Sailing Yachts Hutting 54 Polaris. Several Hutting 40's, Hutting 45's and the Hutting 50 will also be open for viewings as well as all Brokerage Yachts: Hutting 45, Hutting 47 and Koopmans 48.
Advice from De Vries Sails & Holland Nautic
The experts from De Vries Sails as well as Holland Nautic, supplier of navigation and communication technology will be present and offering the newest gear.
Four informative and inspiring lectures
12.00 – 12.30
Meet sailor Femke Lobach who completed her journey around the world. She will be giving a lecture about realising your dream sailing trip.
13.30 – 14.00
Tjerk Hutting will talk about the future of Hutting Yachts with two new designs: Hutting explorer 46 designed by Van Oossanen and Hutting 52 designed by Hoek Design. He will also be touching on his vision on Hybrid sailing yachts.
15.30 -16.00
Anneke Sips will be sharing her cooking tips (preparing fish from catch to plate) on board including sharing skills for filleting fish, which she developed during her 9-month sailing trip from Australia to Mexico.
16.30 – 17.00
Jeroen Nauta will be talking about his solo-sailing trip from Rotterdam to South Georgia (Antarctica) with his Hutting 45.
Pre-registration is not necessary and the event is organised according to the latest Covid-19 regulations.
Read more about this event at https://www.hutting-yachts.com/en/open-day-2021/