2020-05-19 12:54:00
2020-05-19 12:54:00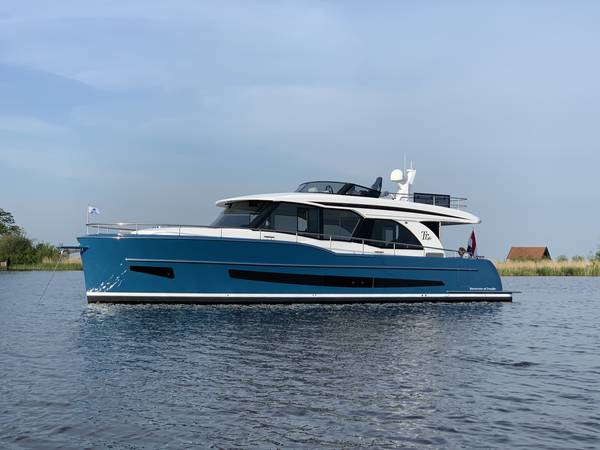 May 19, 2020
Successful Launch 1st Boarncruiser 46 Traveller
---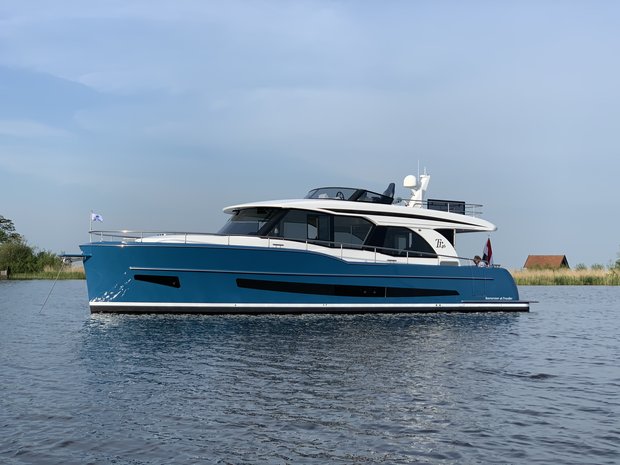 This newest member of the Boarncruiser fleet, a Boarncruiser 46 Traveller is successfully launched at the shipyard in the Netherlands. She is a perfect combination of proven technology, innovation and design.
Amazing!
The sunken Fly-deck with its attractive airdraft is very suitable for both the inland and the external waters throughout Europe. Yard owner Wies Hokwerda: "In one word AMAZING !!! The Traveller has become even better than we had in mind! She sails excellent, the layout is phenomenal and you have a lot of room to move on board".
The first reactions are:
"WOW, what lines, the proportions are correct!"
"A Flybridge as a Flybridge should be; spacious and clear"
"Everything you want as a boat owner comes together in this boat"
"Feels wider on the inside than expected"
"During the design process I didn't really have a feeling about the Split level, now that I see this. Fantastic, both a lounge sofa, a normal sitting area and then also such a large kitchen!"
The Traveller is designed and will be built for water sports enthusiasts who want to travel comfortably, with the Fly-deck as a dimension of freedom. Enclosed the technical details and prices. For pictures please click here: https://we.tl/t-bnS9NQek4Q
For a small movie click here: https://www.youtube.com/watch?v=P5hbe8CqEZ0
For more information please go to our website www.boarnstream.com
- End of press release –
Note for the Editorship: for any questions and/or further information please contact
Joran Balstra (+31 566 600828).