2019-08-22 12:42:00
2019-08-22 12:42:00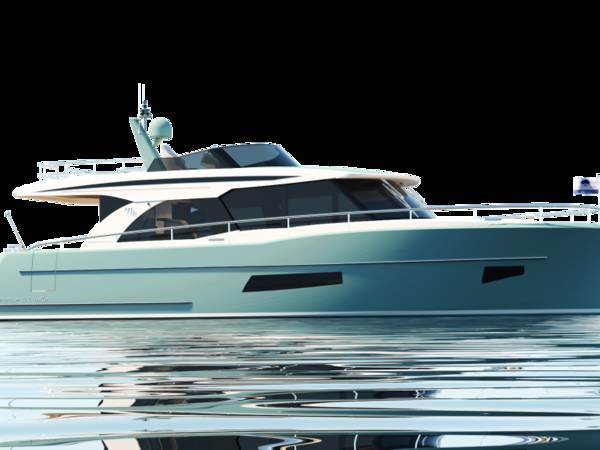 August 22, 2019
New Range: Boarncruiser Traveller (Tr43, Tr46 and Tr49), the adventurous travel companion
---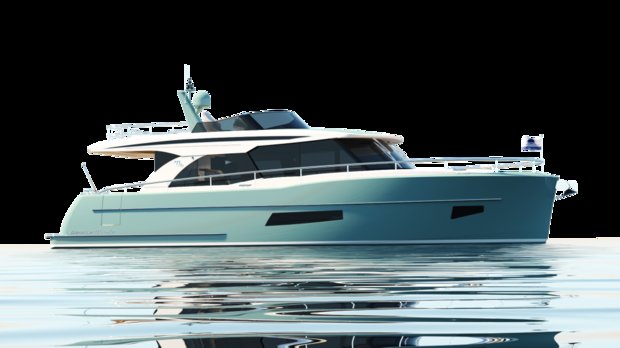 The Boarnstream has developed and launched dozens of top quality motor yachts. For 2020 there is another beautiful new line in the pipeline: Boarncruiser Traveller, models Tr43, Tr46 and Tr49. This newest member of the Boarncruiser fleet is a perfect combination of proven technology, innovation and design. The sunken Fly-deck with its attractive airdraft is very suitable for both the inland and the external waters throughout Europe. The Traveller is designed and will be built for water sports enthusiasts who want to travel comfortably, with the Fly-deck as a dimension of freedom.
Safe and spacious
The Traveller's innovative sunken Fly-deck is safe and spacious. The richly equipped steering position with 2 comfortable wheelhouse chairs and fixed deck table complete the picture. The Fly-deck is equipped with a large folding aluminium navigation mast, has a wide view and plenty of room to enjoy the sun. A nice option is the sunken wetbar.
Progressive design
The Traveller is a unique progressive design. The hull shape, the double curved Fly-deck, the steep bow, the tumble home, in combination with the large swimming platform, gives this yacht a feeling of robustness. Both the Tr43, Tr46 and Tr49 offer a split level on the saloon deck, creating a multifunctional living and dining area. The entire yacht has full headroom and 2 or 3 separate bedrooms. The 49' even has a Center Sleeper.
Impressed
Director Wies Hokwerda: "The sunken Fly-deck is a daring concept and will undoubtedly appeal to many enthusiasts. I am convinced that the water sports enthusiasts, who want to travel comfortably, are impressed".
For more information please go to our website www.boarnstream.com